By David Vasquez
This month marks the one year anniversary of the Pangolin Crisis Fund (PCF). The PCF was formed by the Wildlife Conservation Network (WCN) and Save Pangolins (SP); its goal is to protect all eight species of pangolins by stopping poaching, ending the trade and demand for pangolin products, and raising awareness about the struggle of the world's most trafficked mammal.
In its first year, the PCF has made considerable strides toward achieving these goals by granting about $1.3 million to effective pangolin conservation projects around the world. These projects range from awareness campaigns to end demand for pangolin products, law enforcement efforts to stop wildlife crime, and protecting pangolin landscapes. In response to the current and its roots in the , the PCF issued a special $1 million grant to WildAid to build broad public support for ending the unsustainable wildlife trade. Recent reports show that continues, so increased support of conservation projects will be a powerful countermeasure to combat poaching and wildlife crime syndicates.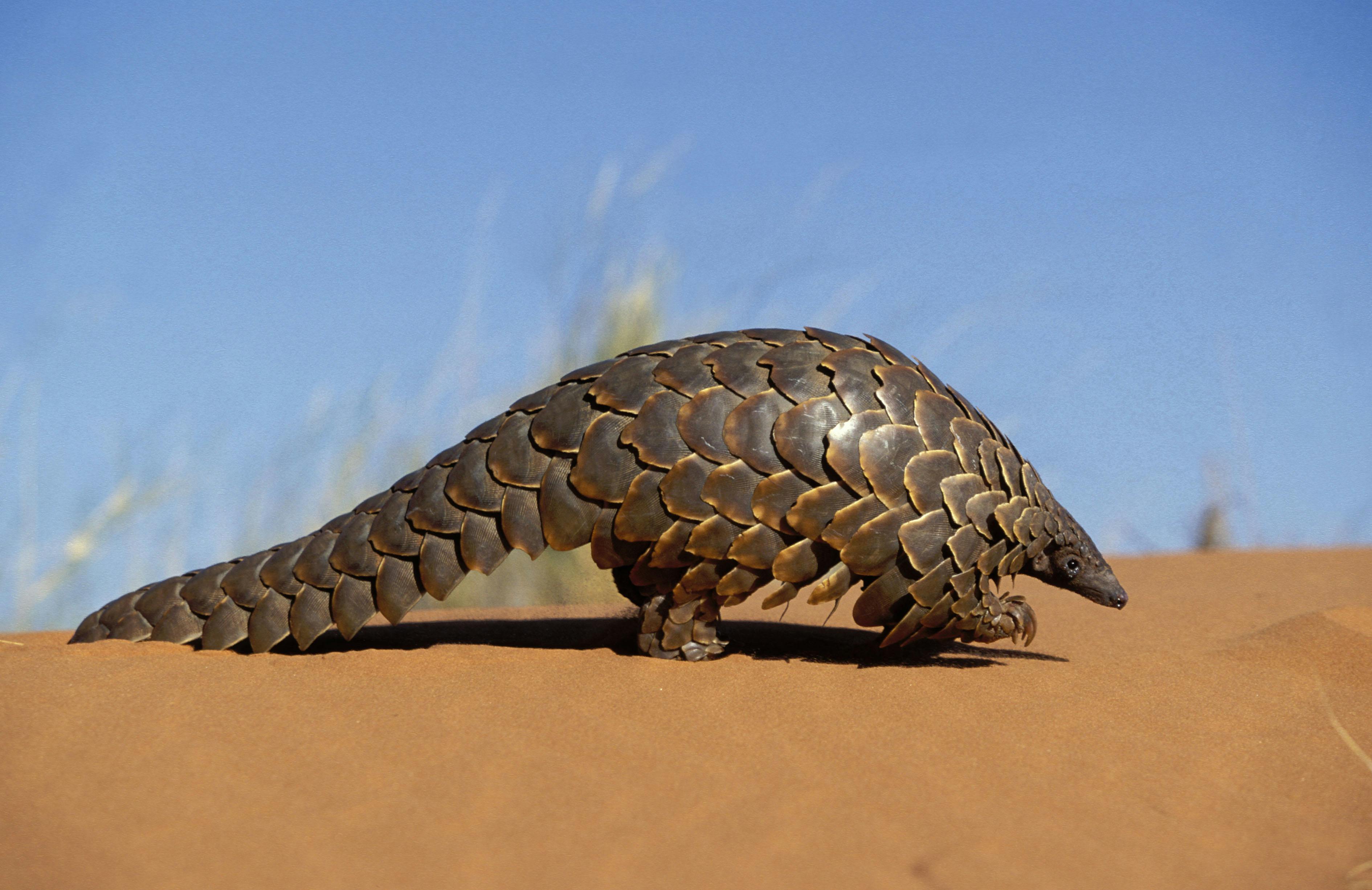 These are the projects that the PCF has supported in its first year:
is developing public and political support for pangolin conservation in Nigeria with help from the PCF. They partnered with the African Pangolin Working Group and the Pangolin Conservation Guild Nigeria to create community pride events for pangolins through cultural celebrations. Their awareness campaign on inspired countless locals, including artists, policymakers, and the former Nigerian president.
are using their grant from the PCF to launch an innovative method for detecting illegal pangolin shipments. By training African giant pouched rats to sniff out pangolin parts in hidden and hard-to-reach shipping containers, they hope to deter future poaching and help authorities dismantle smuggling operations.
received a grant from the PCF in support of investigations into the transnational illegal trade in pangolins. Intelligence generated will inform campaigning efforts to advocate for more proactive international-level government law enforcement that disrupts the organized crime groups involved.
The Pangolin Project is using their PCF funding to identify key pain points for protecting the ground pangolin in Kenya. Despite having high protections, pangolins are still being poached. This project will study where these gaps in protection stem from and expand the Pangolin Ranger program to better defend the species.
continues to strengthen their pangolin conservation and research in Africa with the help of PCF. The PCF grant enabled them to expand their operations into South Africa, while also supporting their conservation programs in other regions on the continent.
received a special grant from the PCF to launch a multi-faceted campaign in Asia to reduce the consumption of wildlife meats and products, especially from pangolins, and to shut down unsustainable wildlife markets. This will not only protect endangered wildlife but also help prevent future pandemics that stem from the illegal wildlife trade. In addition, the PCF issued a supporting their work to help China end the use of medicines manufactured from pangolin scales in hospitals, protecting pangolins from the current high demand for them as ingredients.
has been supported by the PCF to expand their covert investigations into the illicit transnational pangolin trade between Africa and Asia.
is using their grant from the PCF to fight poaching of pangolins in Pakistan. Locals do not know much about pangolins and often view them as agricultural pests, so this project will work to change public perceptions of the species. It will also bolster local law enforcement's ability to protect pangolins.
The Pangolin Crisis Fund has accomplished a great deal in a short amount of time, but there is still much left to do in order to ensure pangolins have a future in the wild. This first anniversary of the PCF is an occasion to celebrate and motivate us to continue supporting the most innovative projects that are advancing pangolin conservation. By supporting the PCF, you're helping bring down the illegal wildlife trade that preys upon pangolins and countless other species, as well as puts the world at risk of sparking future wildlife-related pandemics. Together, we'll make sure the PCF's second year reaches even further on behalf of pangolins.